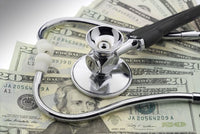 THE PROBLEM
TRIAL AND ERROR PRESCRIPTIONS
WHICH HAVE RESULTED IN MEDICATION ERRORS AND
LEFT INDIVIDUALS SICK AND FINANCIALLY DEVASTATED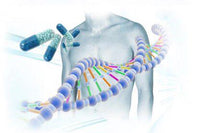 THE SOLUTION
PHARMACOGENOMICS TESTING BASED MEDICATION THERAPY MANAGEMENT
Which Ensures a Person Receives the
CORRECT MEDICATION,
at the
CORRECT DOSE....
the FIRST TIME
and
EVERY TIME...
THUS ELIMINATING TRIAL AND ERROR PRESCRIPTIONS AND THEIR ASSOCIATED COSTS
What is Pharmacogenomics?
Pharm-a-co-ge-no-mics...
(sometimes called pharmacogenetics) is a field of research that studies how your genes affect how you respond to medications. Its long-term goal is to help your doctor, in collaboration with a specially trained inGENEious RX pharmacist, select the drugs and doses best suited for you. It is part of the field of precision medicine, which aims to treat you as the individual you are and as a result shorten your time to recovery and decrease your healthcare expenses.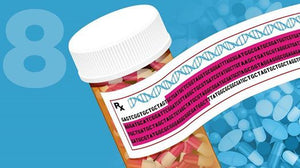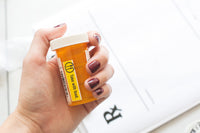 YOUR GENES
determine a lot about how you look. They also play a key role in how medications work in your body.
What role do genes play in how medicines work?
Just as your genes determine your hair and eye color, they partly affect how your body responds to medicine.
Genes are instructions, written in DNA, for building protein molecules. Different people can have different versions of the same gene. Each version has a slightly different DNA sequence. Some of these variants are common, and some are rare. And some affect health, such as those gene variants linked to certain diseases.
CYP2D6
One liver enzyme, known as CYP2D6, acts on a quarter of all prescription drugs.
For example, it converts the painkiller codeine into its active form, morphine.
There are more than 160 versions of the CYP2D6 gene. Many vary by only a single difference in their DNA sequence. Others have larger changes. Most of these variants don't affect how you respond to the drug.
Typically, people have two copies of each gene. However, some people have hundreds or even thousands of copies of the CYP2D6 gene. Those with extra copies produce too much of the CYP2D6 enzyme and process the drug very fast. As a result, their bodies may convert codeine to morphine so quickly and completely that a standard dose can be an overdose.
In contrast, some variants of CYP2D6 create an enzyme that doesn't work. People with these variants process codeine slowly, if at all, leading to little, if any, pain relief. For them, inGENEious RX specially trained pharmacists can collaborate with prescribers to prescribe a different drug.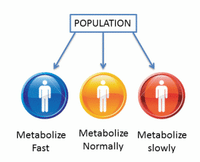 CONSULTANTS ARE AVAILABLE
Monday - Friday
9 am to 5 pm Mountain Time